So you have a little point-and-shoot camera that you're using for family photos, maybe your blog or Etsy store if you have one. Maybe you just use your phone camera for everything. So when is it time to upgrade? And what do you upgrade to?
I've recently had to answer this question for myself and thought others might be interested in the answer. For the past year or so, I have been happily using a little Nikon point-and-shoot camera for taking Etsy store photos and blogging. My theory was that my little $80 camera would continue to serve me until it…well…didn't any more. And friends, we have reached that day. Also, this post contains affiliate links to Amazon.
ONE. NIKON D3200 DIGITAL SLR
I chose the Nikon D3200 24.2 MP Digital SLR
because even though my camera purchase inspirations Nicole and Chaney are both Canon folks (a hint: every serious photographer uses Nikon or Canon), I have several local, real-life photographer friends who all use Nikons and I've been using a Nikon point-and-shoot. Apparently the menus are configured similarly and this way I'll be able to get help and borrow lenses from my more advanced friends. This particular kit comes with a "kit lens"–a basic lens to get you started taking photos right away. But I'm not stopping there.
TWO. NIKON 50MM f/1.8D LENS
Apparently the key to blogging stardom is the Nikon 50mm f/1.8D AF Nikkor Lens (UPDATE: This should be the AFS lens)
. I'm kidding, of course. However, practically every single blog photography tutorial or photography product recommendation list I've ever seen has pushed purchasing this lens right from the start. It doesn't zoom, but it has a wide aperture, enabling me to do what I'm buying a DSLR to be able to do: you can shoot an object in the foreground and keep the background blurry and you can shoot more easily in low light.
THREE. TARGUS TRIPOD
The reason I'm buying this Targus Tripod
is that Chaney recommended it. I wanted to start out with an inexpensive tripod that would let me shoot horizontally or vertically and had a level. This one fit the bill perfectly and she hasn't had any problems with it so that's good enough for me.
FOUR. PHOTIVE WIRELESS REMOTE FOR NIKON D3200
The best way to minimize even the limited camera shake that comes with pressing the camera button, even on a tripod, is with a remote
. How many times have you taken a picture, thought it was perfect, thought it looked perfect on your tiny camera screen only to pull it up in Photoshop and find that it's blurry and there's nothing you can do about it. So yeah, for $8? Get a remote.
FIVE. CAMERA BAG
Here's a round-up of cute vintage and handmade camera bags from Etsy because after spending days looking at black cameras and black lenses and black tripods and black remotes, I just needed a little eye candy! I especially liked this one from Bohemian Travels on Etsy pictured here. Though I won't actually purchase a camera bag until I figure out what type is going to work best for me, I especially love the idea of vintage camera bag.
SIX. CAMERA STRAP
And finally, here's another round-up of camera straps from Etsy because nylon webbing just isn't really my thing (well, unless it's neon). Here's the one from Couch Guitar Straps on Etsy featured here. Plus, a cute camera bag has to have a cute camera strap!
REASONING
It isn't that I'm such an amazing photographer that I need an amazing camera. It's just that there are things I can't do with my current camera that I can do (or learn how to do) with a better camera. Plus the little door that closes off the battery and SD card on my point-and-shoot no longer latches. It's a real pain.
I want to experiment with blurry backgrounds while shooting products for my Etsy store, which I can't do effectively or efficiently with my current camera. I want to minimize the camera shake that causes blurry photos. But what really sold me was this tutorial from Centsational Girl on how to fix blown-out windows in interior shots, which always seriously annoyed me when I was a marketer for a local furniture company. I could get a photo where the furniture looked good or the window looked good, but not both. And for that, I needed a tripod and a remote.
THANKS
I had been pinning "beginners photography essentials" posts to a board on Pinterest for a while so thanks to all the bloggers who created these posts. I chose what I chose largely thanks to Nicole at Making it Lovely and Chaney at May Richer Fuller Be and also my wonderful photographer friends who gave me a sanity check and validated my purchase decisions. Thanks gals and guys!
So do you have a DSLR? Any favorite equipment you'd like to share?
Linking up to: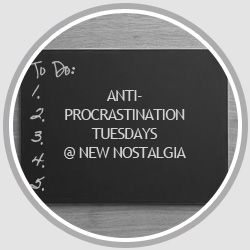 This is a post from Pies and Puggles. Republishing this article in full or in part is a violation of copyright law. And it isn't nice. © 2010-2013, all rights reserved.